How You Can Help
"Why should I help?" you may ask.
Amid all the reports of attacks on Christians and their churches across the Middle East in recent weeks, not to mention assaults on synagogues, Jewish businesses, and schools in Europe, as well as sectarian violence, the Center for Interreligious Understanding (CIU) offers a ray of hope.
We bring people of all faiths together to fight religious stereotypes and foster genuine understanding. Our ground-breaking 2013 initiative, "Imams to Auschwitz from the Middle East and Developing World," brought Imams and religious teachers from as far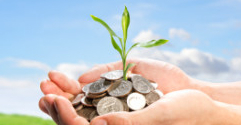 away as Jakarta to witness for themselves the horrors of Auschwitz and Dachau. They were so moved by what they saw that they issued a public statement saying one could not be a good Muslim and deny the Holocaust, nor engage in anti-Semitism. (For details, click here.)
In 2011, CIU brought together 15 rabbis and Jewish scholars expert in Halacha, or traditional Jewish law, and 15 imams and Muslim scholars steeped in Shariah, traditional Muslim law, for a daylong seminar comparing their methods of legal interpretation, which, all attendees were stunned to find, were surprisingly similar.
In 2013, CIU Executive Director Rabbi Jack Bemporad received the "Faith in Action" award from the International Center for Religion and Diplomacy (ICRD) for his extensive work facilitating improved relations between Judaism and the Vatican, as well as his key leadership role in improving relations among Protestants, Orthodox Christians, Muslims, and Jews.
Now, the CIU is embarking on some exciting new projects and needs your help to bring these projects through to fruition. Please become a CIU supporter. (The CIU is a federally recognized not-for-profit foundation, so your donation is tax deductible.)
Click the donate button to contribute now.   

Or you can send your contribution to:
The Center for Inter-Religious Understanding, Inc.
492-C Cedar Lane, PMB 127
Teaneck, NJ 07666
*************************
Here's how you can help:
Join our email list. We'll keep all your information private and will not share it with third-parties.
You can also donate to the CIU through PayPal or by credit card or check. Your tax-deductible contributions will help support initiatives like Imams To Auschwitz, The Menorah Project, The Shariah/Halacha Conference, Faiths For Safe Water, The Sacred Spaces Conference, and more new programs for 2015.