Rabbi Bemporad & Pope Benedict XVI
"In his very first speech as Pope, Benedict said that interreligious dialogue was a priority of his papacy. My hope is that that the work we've done at the CIU will be renewed and expanded on during Benedict's papacy." – Rabbi Jack Bemporad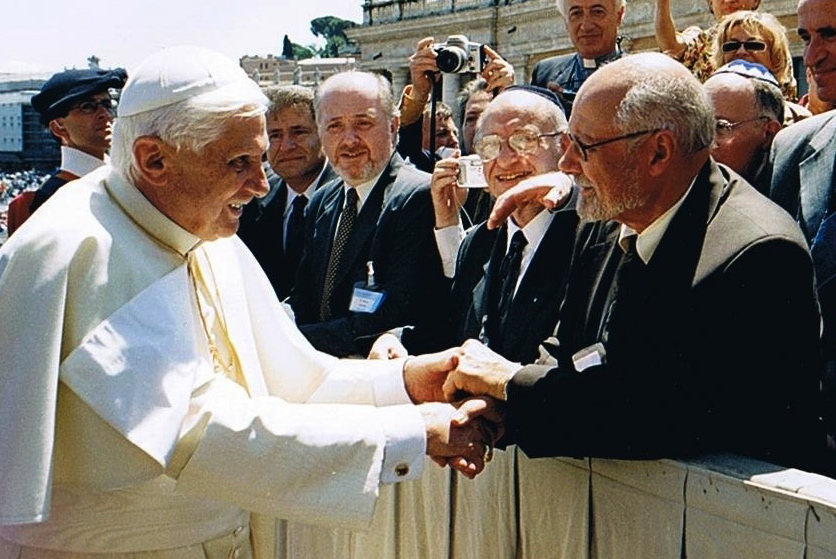 In continuation of his close relationship with the Catholic Church and The Vatican, Rabbi Bemporad has already been invited to several audiences with Pope Benedict XVI.
In May 2005, Rabbi Bemporad traveled to Rome for the first International Judeo-Christian Symposium, organized by the lay Focolare Movement. The symposium, held on the theme 'Love of God, Love of Neighbor in the Jewish and Christian Traditions', drew more than 100 participants from all over the world. "Cardinal Kasper came to talk to the group after meeting with the new Pope and what he had to say reaffirmed that the Pope is solidly committed to continuing the work of John Paul II in his dialogue with the Jews," says Rabbi Bemporad. Soon after, I – along with a group of Jewish representatives – had our first audience with Pope Benedict. He said to a number of us, 'Pray for me.'"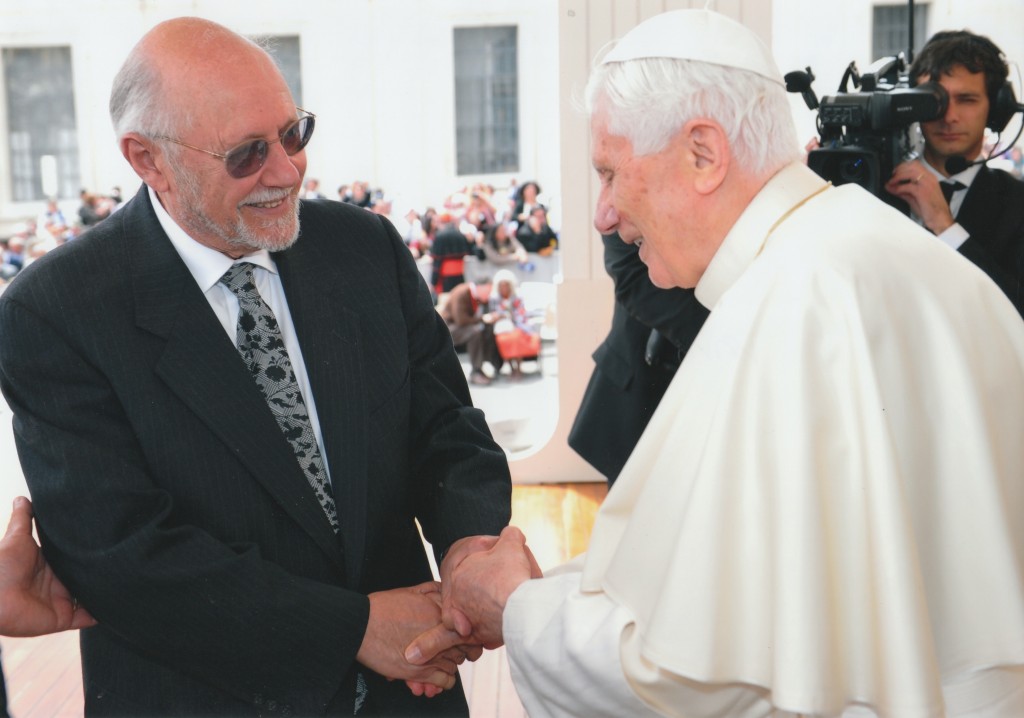 In 2009, Rabbi Bemporad organized the rabbinical reception to Israel for Pope Benedict in a two-page open letter in Haaretz signed by over 200 prominent Rabbis and Jewish leaders, extending their welcome, support and acknowledging The Pope's pursuit of peace.
Pope Benedict's Interfaith Spirit (Washington Post)
U.S. Jews Of All Denominations Unite To Support Pope On Israel Trip (Haaretz)
Rabbis And Jewish Leaders Welcome Pope Benedict With Open Letter (World Jewish Congress)
Rabbis, Jewish Leaders Sign Pope Welcome Letter (JTA – Jewish Israel News)
Rabbis Welcome Papal Visit (National Catholic)
World Delegation Of Rabbis Thank Pope For His Efforts To 'Demolish The Wall Of Hatred' (Catholic News Agency)
Rabbis Unite In Welcoming Pope To Israel (Catholic Exchange)
Rabbi Says Pope Benedict A Happy Surprise For Jews (Today's Catholic)
Pope's Meeting With Non-Christian Leaders Advances Dialogue (Catholic Standard)
Pope's First Encyclical Letter Focuses On Love (Pittsburgh Post-Gazette)
Pope Vows To Improve Links With Other Faiths (San Diego Union-Tribune)
Pope Benedict To Show His Softer Side On U.S. Trip (Pittsburgh Post-Gazette)
Vatican Assures Respect For Jews; Pope Sets U.S. Visit (Associated Press)
Pope Invites Rabbi Of Rome To Installation (New York Newsday)
Pope Reaches Out To Rabbis (Fox News)
Pope's German Trip Will Test Relations With Muslims, Jews (USA Today)
Pope Vows To Improve Links With Other Faiths (San Diego Union Tribune)
Pope's Meeting With Non-Christian Leaders Advances Dialogue (Catholic Standard)