New Co-Chairs take CIU Helm
S. A. Ibrahim and John Jonas were unanimously voted in as co-chairs of the CIU Board of Directors at the October Board meeting, after Angelica Berrie stepped down as Chairman. Both Ibrahim and Jonas have been members of the board since 2012.
Ms. Berrie assumed the Chairmanship of the CIU in 2003, and continues as President of the Russell Berrie Foundation, which she has headed since the death of her husband, Russ Berrie, in 2002.
Biographies
Sanford A. Ibrahim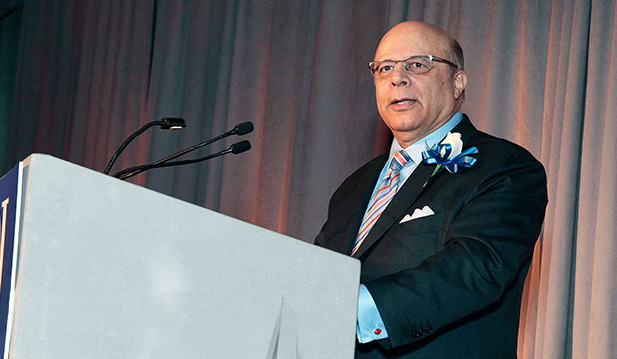 S.A. Ibrahim calls himself an advocate for interfaith peace, understanding, and cooperation. During the past twenty years he has been active in bringing together people of different religions, focusing on the three Abrahamic faiths, Judaism, Christianity, and Islam.
As a result, S.A. was the first Muslim to have served on an Anti-Defamation League Board, (the ADL), when he joined the Philadelphia Chapter. He has served on the boards of the Auburn Presbyterian Seminary, the American Jewish Committee's Muslim-Jewish Council, the CIU, the Milstein Center for Interreligious Dialogue at the Jewish Theological Seminary, and the Interfaith Youth Core.
He has been honored by various organizations as well, including the ADL, AJC, Philadelphia Interfaith, and the Interfaith Coordinating Council in Israel. S.A. also sponsored several CIU initiatives, like the "Imams to Auschwitz" study tours with Imams and Muslim scholars.
In 2007, S.A., his wife, Nina, and their son, Winston, launched the Ibrahim Leadership Program in the Middle East. Through this initiative, cohorts of between eight to twenty U.S. students annually tour Oman, the United Arab Emirates, Saudi Arabia, and Israel, with over 100 students having joined these journeys to date. The family has also endowed a fellowship for women to attend the Wharton School, and have supported Palestinian students attending the prestigious Interdisciplinary Center in Israel. Currently, S.A. is working to assist Israeli and UAE business leaders, via webinar, on how to engage in commerce together.
Prior to retiring in March 2017, SA had been the CEO of the Radian Group, (a Philadelphia based mortgage insurance and credit guaranty company) since 2005. In 2015, S.A. was listed among the top 10 mid-cap CEO's nationally by TheStreet.com. Previously, SA had been CEO of GreenPoint Mortgage, taking it from $6 billion to almost $60 billion in annual originations in only six years.
John F. Jonas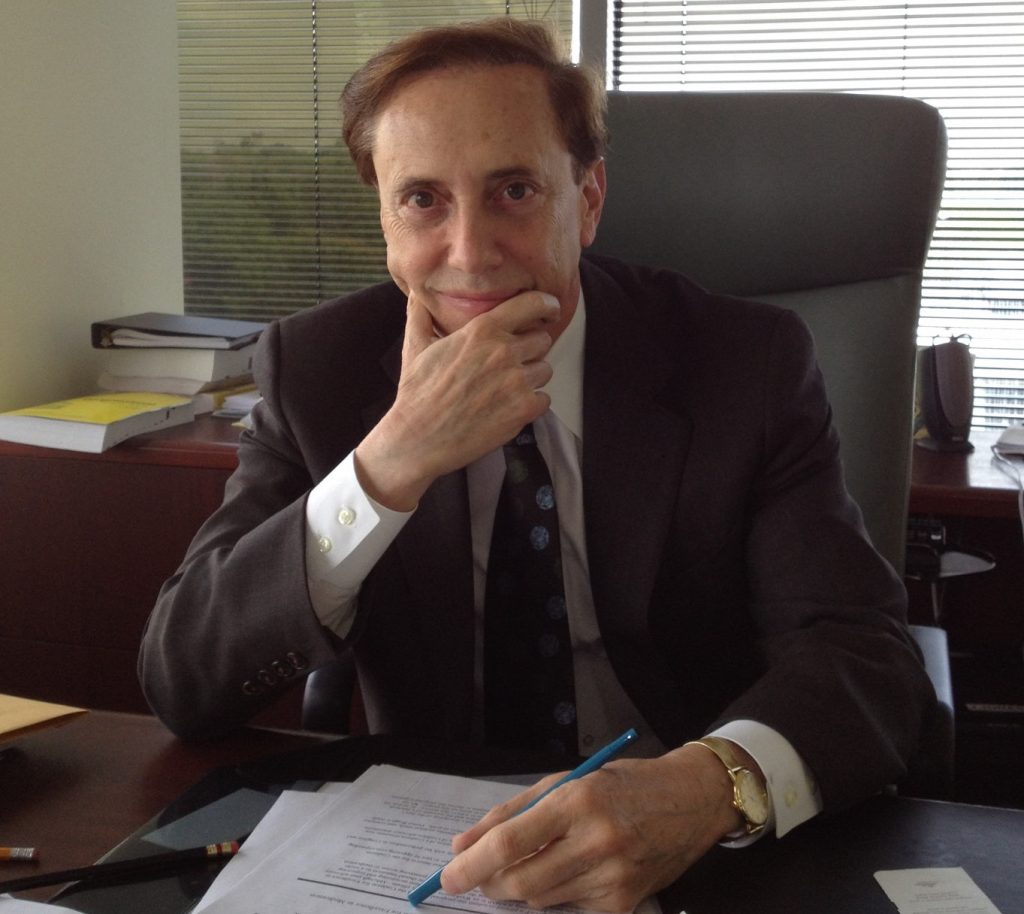 John Jonas has worked extensively on public policy in the health care sector for much of his professional career, currently as a partner in the Washington DC based law firm Akin Gump Strauss Hauer & Feld. Previously, he was a partner at Patton Boggs, also in D.C. His practice centers on healthcare law and healthcare policy development.
Among notable early successes in the field, while at Patton Boggs, was work on Federal legislation to get colon cancer screening covered under Medicare. Recent significant achievements include obtaining funding for research into medical misdiagnosis, as well as annual funding for Gabriella Miller Kids First Research Art, devoted to fighting childhood cancer.
After graduation from law school, he became a lawyer at the U.S. Department of Health and Human Services, including a year working on Medicare fraud in the US Attorney's office. During ten years of public service, he served in a variety of roles, including on the staff of the House Ways and Means Committee and as counsel to the Subcommittee on Select Revenue Measures.
Jonas has also been politically active, becoming involved in political issues while in college. During his time on Capitol Hill he worked for several prominent Members of Congress including Rep. Bella Abzug (D-NY) and Liz Holtzman (D-NY). While working for Ms. Holtzman, he developed what became known as the Orphan Drug Act (that encouraged development of drugs for rare conditions), legislation still in effect today. Over the years, he has been active in numerous Democratic congressional and presidential campaigns.
Jonas has been selected by several peer-reviewed indexes of attorneys who exhibit excellence in their practice area of law. In addition, he has been on the Board of Directors of the Lab School of Washington for many years.